Welcome to the Velocity Bar. It's a great place to hang out and relax with friends or unwind after a hard day from 4pm.
With big, open spaces, TV, Foxtel, Fast WiFi and a great range of Drinks, there's no place like it in town. If you are a guest at Velocity Motel or Village you can use the Velocity Bar and even when it isn't open you can still use the Pool Tables and other games in our Rec Room.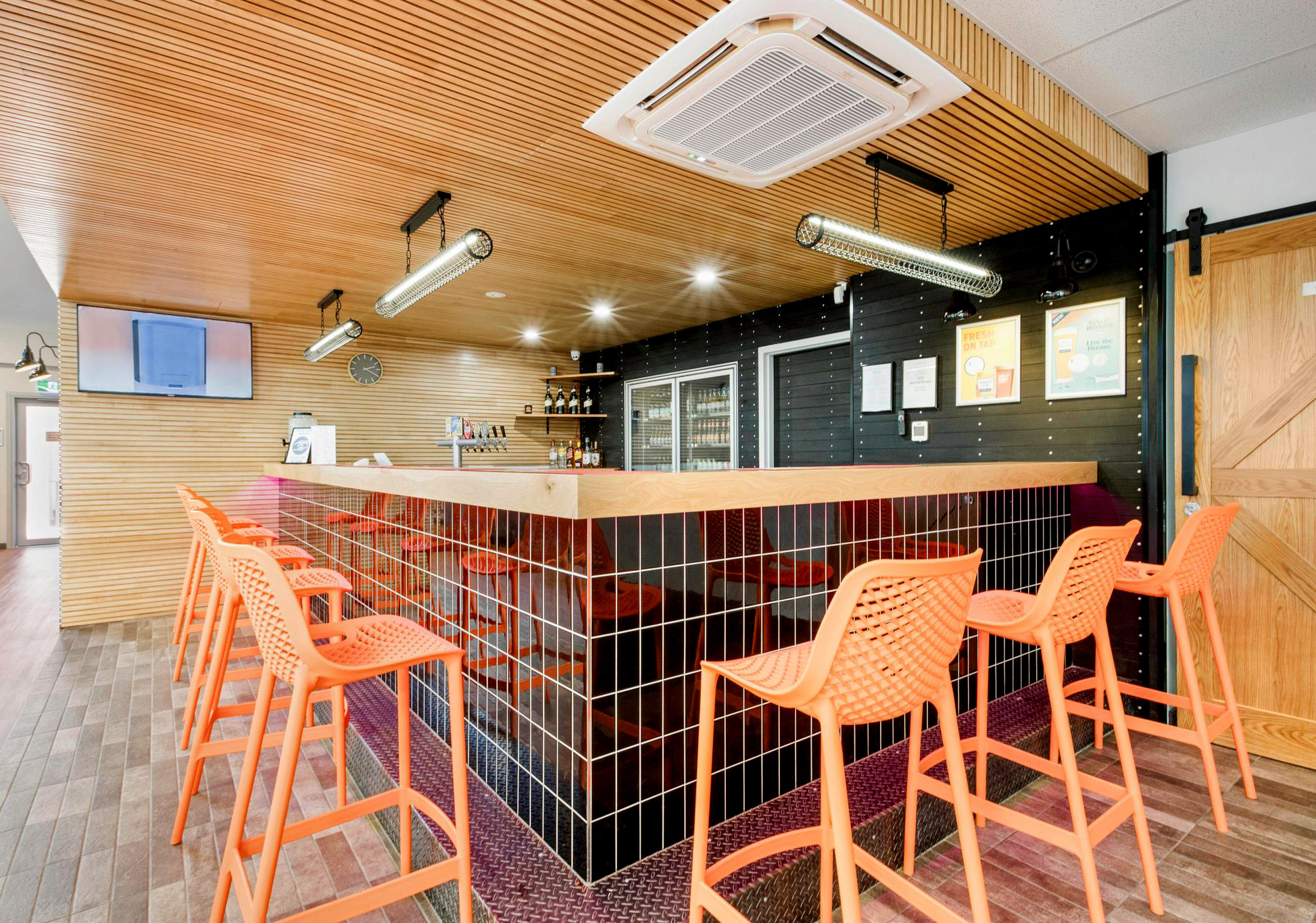 Our Bar is a feature, right downstairs from Conference Rooms, where guests and clients can meet over drinks, then have a great meal together to close that deal in our Bistro.
If you're in town with the boat for some fishing, it's a great place to stay. Freshen up after a hard day in the salt with world-class fish on your doorstep, then join your mates in the bar to lie about exactly just how far that fish did pull the scales down.
Plus we've got a large range of activities including Pool Tables, Darts, Table Soccer and more.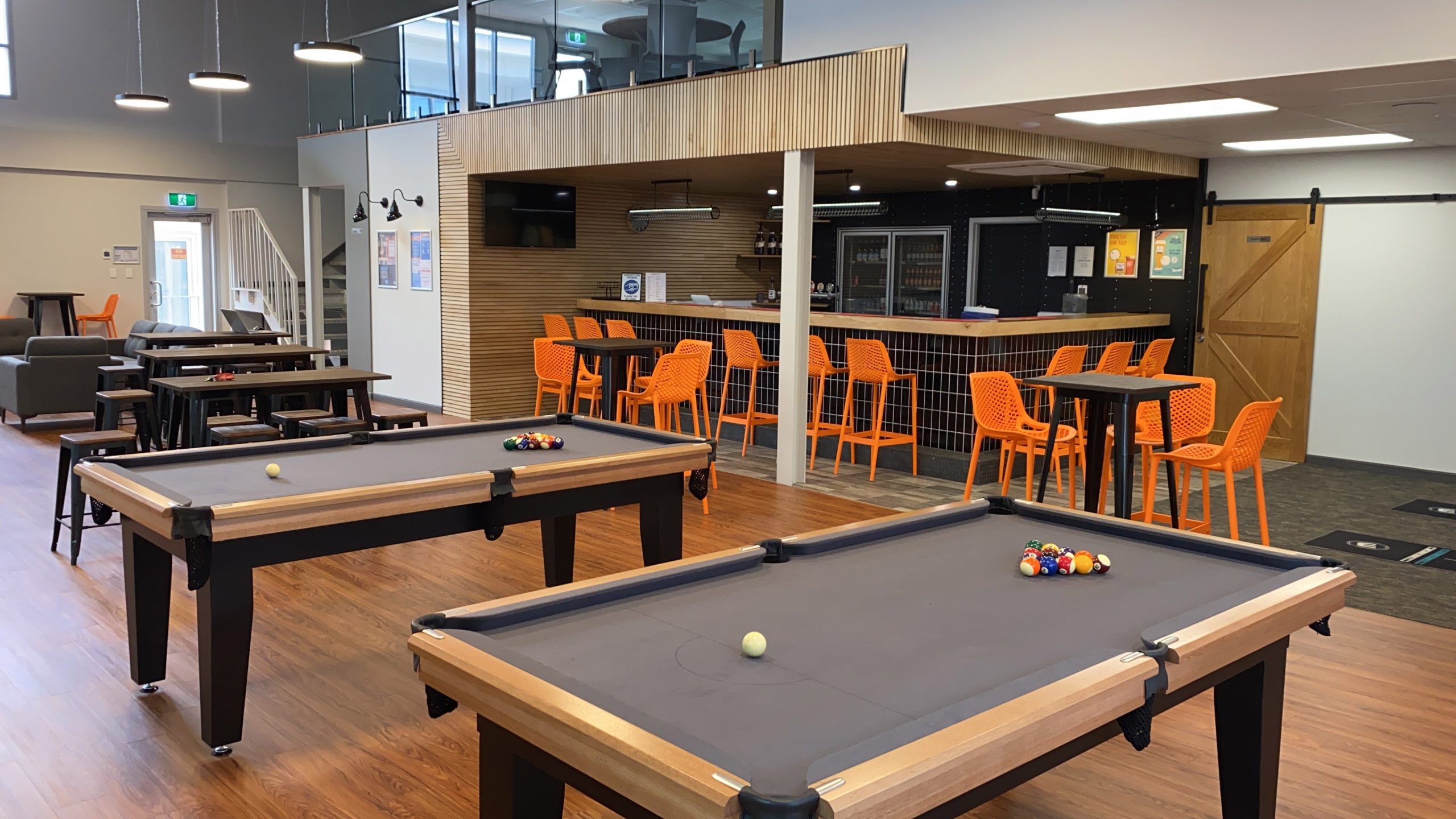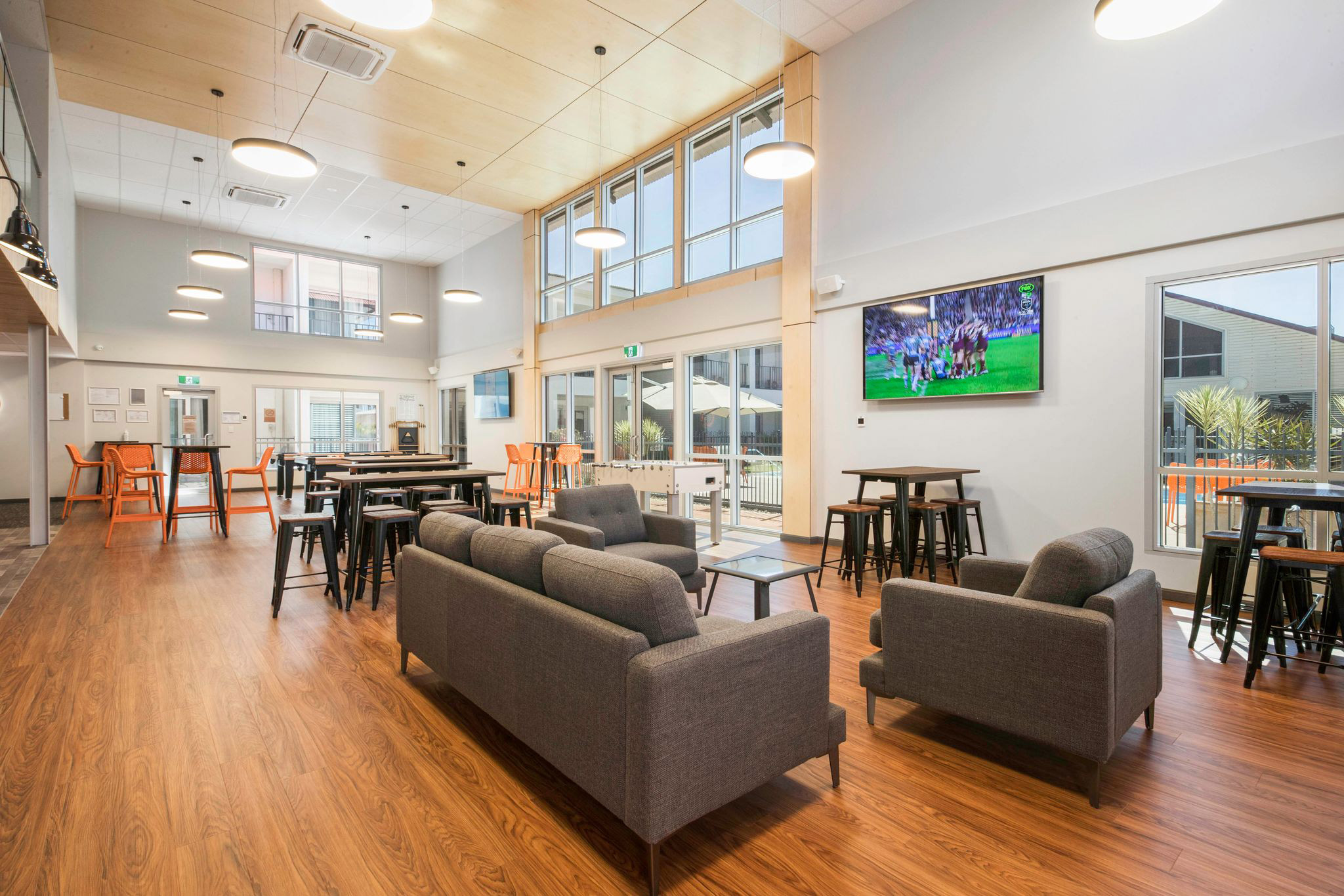 Watch all the current sporting events live on Foxtel or free-to-air with one of our five big TVs with different channels so you never miss a moment of your favourite team.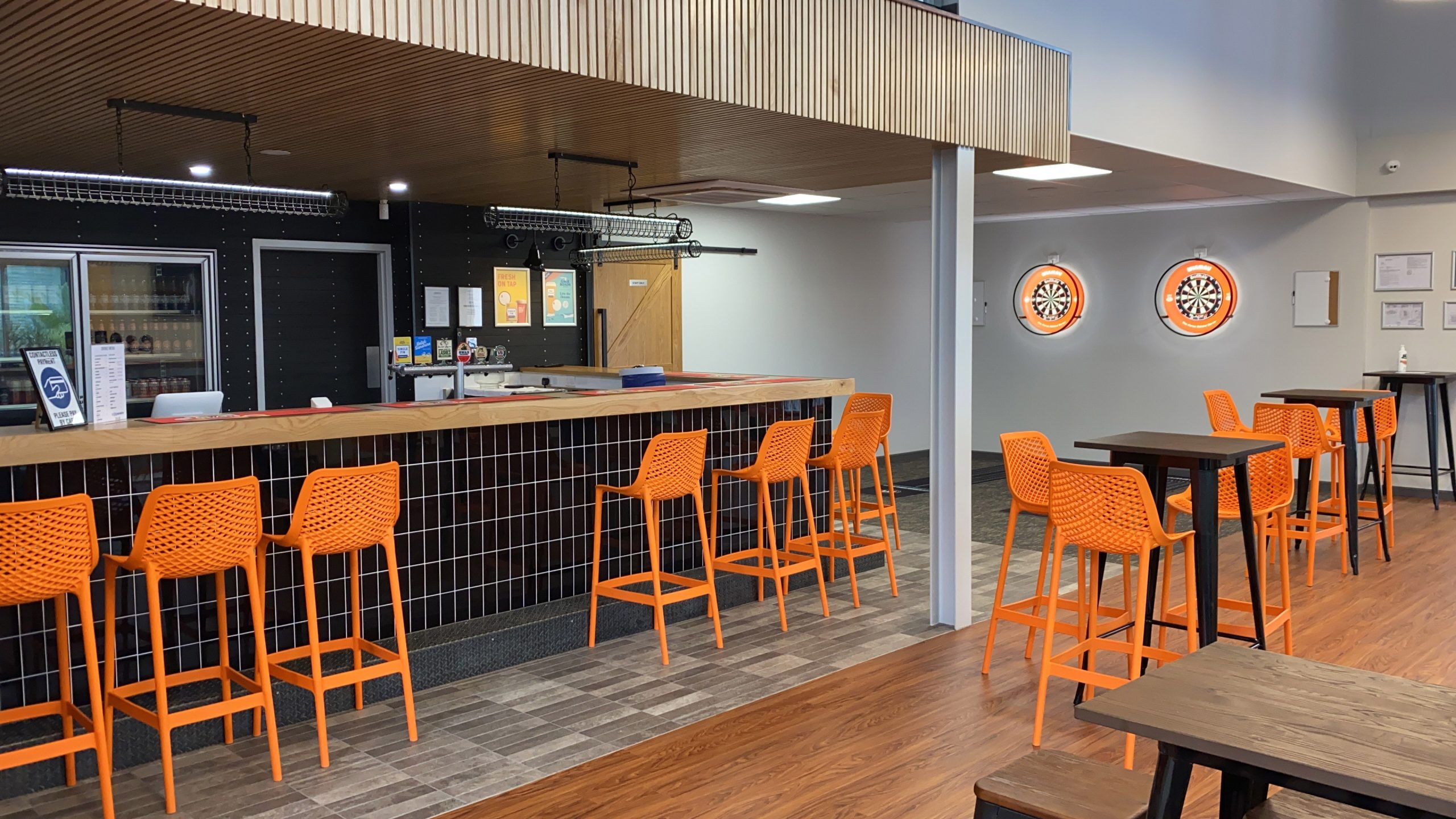 After some drinks, head to the Bistro and have a great smorgasbord meal.